BY FEMJOF-Uganda Team
Ssezibwa river known for its beautiful falls at Kungu Madudu begins its water journey from Ngogwe hills in Kawuna village in Buikwe district. It then joins Lake Kyoga through Kayunga district in Galiraaya Sub county. The River separates and makes boundaries between Nakasongola, Luwero and Kayunga.
During the dry seasons, farmers had abandoned their fields due to prolonged droughts and had moved their crops to river banks to get bumper harvests.
But notoriously-fickle weather patterns peppered with heavy rains that pounded the area has resulted into river Ssezzibwa busting its banks leading to raging floods. The farmers have lost most of their harvest as a result of the flooding.
Mr. Muwambi Francis, a Tour Guide at Ssezibwa Falls in between Buikwe and Mukono districts. Mr Muwambi, has seen changes in the water levels and the colors for over twenty years.
"I have worked at this falls and seen many changes with the River (Ssezibwa). The water is dirty when it rains because of the gardens upstream. Soil erosion washes the farms and some of the crops grown there and all ends up in the river. That is why the water is dirty," says Mr. Muwambi. He further explains;
"Silting is a serious problem because when you look at the river, silting enables the grass to grow because it offers a fertile environment for them to grow. But this narrows the river." He says because farmers continue to plant at the river bank especially during the dry session when waters are scarce for farming, when the rains begin, most farmers loose their crops but the management at the water falls have to clean the river. They have to hire more than 15 to 20 causal laborers, each paid Shs30,000 ($8.6) to clean the river two to three times a year. Twenty years ago, the river would be cleaned once a year. But high silting materials make it impossible for the water to easily flow. The farmers benefit from the water that flows downstream.

Due to prolonged droughts and unpredictable rain patterns, the farmers shifted their farms to the river banks where they could easily divert water from the river through channels to their gardens. Whereas it is a good venture where farmers do not have to depend on rain water for farming, some have had huge losses whenever heavy rains fall unexpectedly.
Namuli Susan, 29, a mother of four children says she made huge losses in the second season of 2021. She hired an acre of land at Shs180,000 ($51.4) per season equivalent to three months. An acre costs Shs400,000 ($114)- Shs500,000 ($143) to manage throughout the season. Ms Namuli was disappointed to get Shs100,000 as profit. Her crops dried during a prolonged dry spell. When the rains returned, her other garden of maize and beans were washed by floods into the river.
"I planted cabbages and tomatoes and they all 'died' because the water was too much due to floods. I did not get any harvest because they were all washed away by the waters into the river. The ones that remain dry up when they rot due to too much water in the ground," Ms Namuli says.
Despite her hard work to fend for her family, Ms Namuli has never earned a million shillings. Weather changes, substandard chemicals and price fluctuations in the market are the main challenges farmers near the river bank face. Ms Namuli says reliable weather information would help them plan better for their crops. The radio is her main source of information.
"Sometimes they tell us on the radio that the rains are about to fall. As farmers we prepare our gardens and keep waiting for the rains. Sometimes they wait till it rains two times then the rain disappears and it becomes a loss. It happened to me last year and I lost all my acre of beans, " says Ms Namuli.
Few people can sustain tomato gardens during the dry season. To miximise their profits, farmers try to plant by the River bank and use water from the bank where they can find fertile alluvial soils, virgin and good for farming. Farmers who found value in growing crops ten meters to the bank believe it could be safer than farming upland. The farmers in Kungu Madudu which lies above Ssezibwa falls have had to bear looses whenever there are whether changes.
Farmers who have for years farmed Cabbages
Ms Nakagwa Sandra, 23, a mother of two children aged three and one says she has decided to buy from other farmers. When FEMJOF-Uganda found her rolling her bicycle across the River, she had bought cassava for Shs4,000 ($1.1)for home consumption.
She is a subsistence farmer. Ms Nakagwa lived with her parents and learnt farming from childhood. But the weather patterns have become inconsistent and difficult for her to plan her own planting season. She still consults with her parents but the current changes in weather patterns make their predictions.
To survive, she has to grow crops and manage a small stall where she sells food staffs to her village mate. Her capital is about Shs.100,000 but this she says can sustain her family if she does not get a good harvest.
"I do not get much from the business because most people complain that they are poor and do not have money. It would be better for me to plant in my own garden and sell to people so that I get better profits. But when I buy from others to sell, I have to consider the cost of transport and price fluctuations. But when I grow my own crops, I can sell part of it and sell some to support my family,"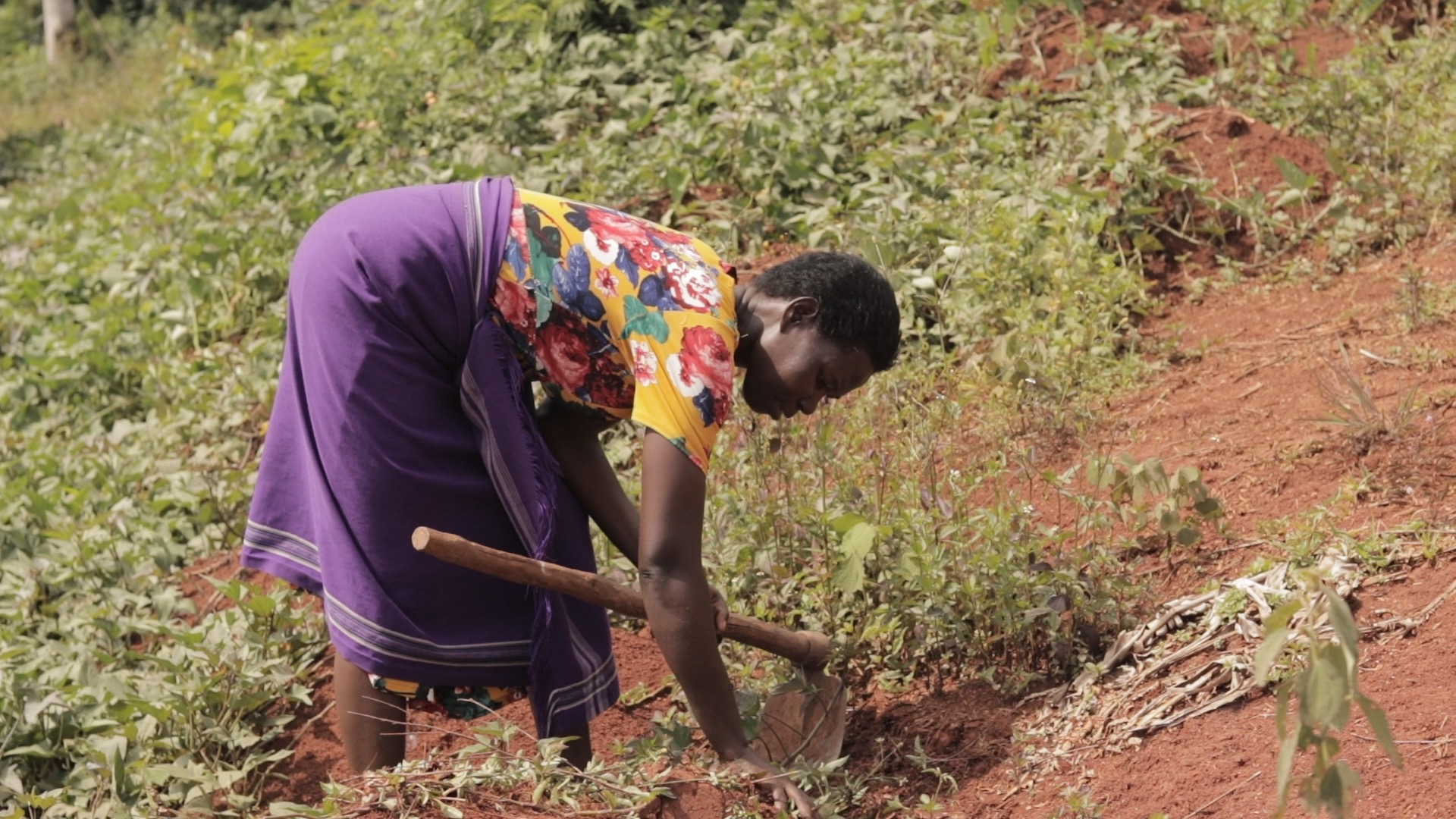 The attendant problems of flooding in Uganda where lakes and rivers have submerged human settlements have created a food insecurity problem.
Unfortunately, there is no conclusive research to ascertain the extent of the damage the farmers are suffering and the impact of the silting of the river that could have perhaps led to the flooding downstream.
This story was produced with support from WAN-IFRA African Media Grants.